History is always strikingly similar. About a few years ago, the lights of ordinary users were incandescent or energy-saving lamps, and most of the products have now been replaced with LED labels. Can LED's hegemony continue to be geometric? Will the LED lighting industry be subverted? Who will be subverted? How can LED lighting companies reconstruct new industrial value chains?

"Any company can find the strongest competitors, but one opponent can't beat it. That is the trend. Once the trend breaks out, it will not be a linear development. It will save power invisible and finally burst out. The avalanche effect. Any force that is unwilling to change will be destroyed and marginalized in front of the avalanche. Subversive innovation is such a signal that represents the future trend," said Zhou Hongyi, chairman and CEO of Qihoo 360.




Disruptive technology

Graphene changes traditional LED?

"If the 20th century is the century of silicon, then graphene will create a new material era in the 21st century, which will bring substantial changes to the world." Graphene, known as "universal material", is currently the world's most Thin is also the hardest nanomaterial, and many scientists are trying to enter the field of illumination.

According to the latest report, the National Graphene Institute of the University of Manchester in the UK has developed a new graphene bulb. The graphene bulb is a dimmable bulb, and the bulb has a filament-shaped LED lamp, and the outer layer of the LED lamp is coated with graphene. The conductivity of the graphene is strong, which can make the bulb use time is extended and reduced by 10%. Energy consumption, and hopefully price is cheaper than traditional LED bulbs.

The new graphene bulb is said to bring another revolution to lighting technology. Although from the current point of view, the graphene industry is still in the early stage of development, especially the entire industrial chain of graphene has not been unblocked and integrated. But who can expect in the future? A subversive industrial revolution sweeping the world from graphene may also oscillate the lighting industry.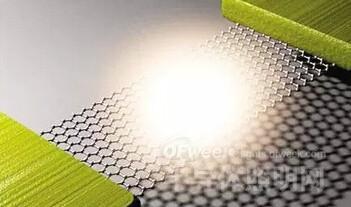 OLED ignition technology revolution fire?

From small and medium-sized displays to large-size displays to lighting, OLEDs are advancing with the improvement of production processes and product performance, and will their strong development threaten the dominance of LEDs?

Dr. Peng Hui, consultant of GSC Intellectual Property Department, believes that OLED's life and efficiency are not as good as LED, and the current OLED material stability and package sealing technology still need to be improved, the cost is high, if there is no new technological breakthrough, whether it is applied to display or Lighting, OLED will be difficult to popularize in the short term.

At present, international giants such as Philips, General Electric, Konica, Minolta, Lumiotec, Osram, LG and Samsung are quietly deploying the global OLED market. However, in Dr. Peng Hui's view, whether OLED can make a breakthrough depends mainly on the breakthrough of LG and Samsung in this technology. He believes that from now on, only these two companies have the industrialization of this technology. Ability.

In May at the Silk Road·lighting forum of the Asia-Europe Photonics Exhibition, Dr. Hou Minxian, vice chairman of the Zhejiang Lighting Society, believed that OLED might come soon. At present, OLED can be mass-produced automatically, and the quality is increasingly stable. It has ultra-thin, flat illumination, uniform brightness, good glare control, large angle bending for more modeling, etc. Its light efficiency can reach 60-80. Lumens, commercially viable OLED panel sizes have exceeded 300mm*300mm. It is possible that the LED lighting cake has not been digested and will be transformed by OLED.

Once the OLED is subverted, the OLED may have the life of flat lights, downlights, ceiling lamps, and wall lamps, and the lighting manufacturing industry will be separated from the lighting industry and enter the home improvement industry. Of course, OLEDs also have their disadvantages, such as manufacturing costs and size, but what about LEDs in a few years ago? Subversive innovations are not a perfect product when they come out, there are too many problems, but at one point It's enough to go far beyond you - this may be because it has a huge advantage in experience.

Subvert business model

E-commerce model is deep, industrial ecological fission

"Internet +" is increasingly infiltrating into the manufacturing industry, inevitably, and is changing the way companies manufacture products and provide services. For the lighting industry, the "Internet Plus" accelerates the promotion of enterprises from the traditional channel model to the e-commerce model. It is reported that the market size of online shopping lighting products in 2014 reached approximately 2.4 billion US dollars, accounting for 14.4% of all sales channels. As LED lighting products continue to be popular on the Internet, the scale will continue to increase year by year. It is estimated that by 2017, the proportion of online shopping will reach 30%, surpassing lighting engineering and lighting stores to become the largest single channel for lighting products sales. .

The lighting industry is standing at an intersection that has never been more integrated with the depth of the Internet. Intelligent lighting will also be deeply integrated with technologies such as computers, Internet of Things, cloud computing, mobile Internet and big data, and become an indispensable part of smart homes, smart cities and smart societies. Whether it is Xiaomi's joint promotion of intelligent lighting in 13 lighting companies in February, or Alibaba Smart Cloud and Shanghai Qingke jointly launched the "Infinite Bright" intelligent lighting acceleration plan, the core is Internet and intelligent, and the exploration is "terminal data, The new business model of content and service has broken the boundaries of traditional industries such as lighting, communication and mobile phones, and promoted the formation of intelligent lifestyles under the Internet model with the user experience as the center.

"The best lighting brand after three years must be an Internet company," predicts Guangzhou Tiantong Smart CEO Pan Jize. Coincidentally, there are also industry analysts. Under the dual role of Internet and intelligence, the business model of the lighting industry will undergo great changes. Internet companies will control the front-end control and data signals by mastering the control of intelligent lighting, and even lead the lighting industry. Does not exclude lighting companies as the Internet lighting giant OEM lighting equipment provider.

Interaction is a big move, free into a subversive force

In the era of industrialization, the realization logic of the business model is based on the vertical relationship of "enterprise-user", and the mobile Internet reconstructs this relationship, which makes the horizontal relationship and long-tail relationship between the enterprise and the user realize zero-distance interaction. And in the connection and interaction constitute a new business ecosystem.

"Lighting products are ever-changing and can form interactions. Even customers and consumers can participate in product design. This is the basic idea of ​​Internet thinking," said Tang Guoqing, secretary general of the Semiconductor Lighting Technology and Applications Committee of the China Lighting Society. In the Internet era, the boundary between the lighting industry and the industry is gradually blurred, and the distance between lighting companies and users is gradually shortening. Based on the development of 3D printing and smart technology, future users can not only customize lighting application scenarios through open platforms, but also Can become a "producer" and participate in lighting design. The business model of the entire industry will also be transformed from the B2B and B2C models to the C2B (user-led, C-terminal user community is critical) model.

As Zhou Hongyi, Chairman and CEO of Qihoo 360, said, "The innovation in business model is to make expensive things cheap and free of charge." With the gradual establishment of intelligent systems, light bulbs are free or smart software is free. Or it will undermine traditional business models and establish new value systems.

The user is the producer. Now companies should re-recognize their business models, who are your users? What are their needs? Do you create a more-expected experience for users? Are users deeply involved in the value creation process of products? All these core issues are "Building synergies around the entire value chain around the user."

Conclusion

The power of ideas

What determines China's future? The famous economist Zhang Weiying said in his recent book "The Power of Ideas" that the idea is very powerful, and only a free market of ideas can bring prosperity to us.

The Internet has led to the evolution of business, that is, the future of business is based on people, not products. In the era of subversion, whether it is intelligent interconnection or not, the lighting industry is always in danger of being subverted. Subversion is either from technology or from consumer understanding and insight. In order to not be subverted, one is a distributed strategy, investing in innovative units that have already taken shape, drawing lessons from failures caused by Kodak, Nokia, and Motorola with only one strategic decision-making unit; and second, products based on user needs. Innovation and self-subversion. The premise of these two points is based on the concept of subversive consciousness and reconstruction.

Mascara is a cosmetic commonly used to enhance the eyelashes. It may darken, thicken, lengthen, and/or define the eyelashes. Normally in one of three forms-liquid, powder, or cream-the modern mascara product has various formulas; however, most contain the same basic components of pigments, oils, waxes, and preservatives. The most common form of mascara is a liquid in a tube.

Eyelash Mascara,Silk Fiber Mascara,Fiber Lash Mascara,3D Silk Fiber Mascara

HENAN BON INDUSTRIAL(COSMETIC) CO.,LTD , https://www.boncosmetic.com