Quote formulas and techniques:

(1). Carefully observe customer strength and customer printing.

(2). Carefully measure the sample size and paper quality and various postpress and prepress processes.

(3). Use the calculator to calculate the cost and profit in detail.

(4). Price quoted in pun, price is not high (refers to not higher than the customer's psychological price) price is not low (referring to lower than the peer price).

(5). Bargaining refers to the rationale and argument for negotiating a bid with the customer.

Such as: selection of paper size, good or bad paper, domestic and imported film, printing quality, delivery time, what kind of machine printing and other advanced. Good conditions for the other party to accept your offer.

(6). Demeanor: Sophisticated. Generous. Honest. Responsibility

(7). Language and qi: politeness, speak civility, talk after laughter, not humble.

4. School drafts and delivery tips:

(1). The school draft makes the other party pay attention, pay attention to the text, specification, color sample, delivery time, etc., and let the customer approve. Signature.

(2) Distribute customer's attention (product shortages) at the time of delivery to excellent introduction, customer care point introduction, and customer satisfaction as termination.

5. Withdrawal and payment tips:

(1). Explain the reason for the deposit to the customer:

A. Copying, Proofing, Investment Cost

B. Make customers sincere

C. Refused to deceive speech expressions to allow customers to understand the deposit inevitability.

(2) After the acceptance of the goods, the customer must sign the bill (delivery note), and then provide the customer with the receipt voucher (receipt. invoice) to allow the customer to perform the agreement or contract payment method.

Tell us more about the difficulties, talk less about each other, and let customers not pay a little sense.

In fact, due to other reasons can not pay, so that the other party's leader signed the payment and write down the next payment time.

6. Fault and quality problems how to deal with:

(1). The other party is at fault, according to the actual number and attitude of customers to resolve peacefully, so that the other party as far as possible to bear the paper money, printing fees, and other expenses, the consultation reached a consensus reached between the parties.

(2). Our fault can allow the other party to accept the purpose of the strong, to lower prices, gifts, the next reprint and other methods.


Source: HC Network Printing Industry Channel

Liquor is 90% marketing and what better way to grab attention than by having one of the coolest liquor bottles on the shelf? We should agree that taste is not the initial selling point for most consumers. That`s where marketing comes into play, and the bottle is a big part of that. An interesting look will get people to buy a brand at least once, and then it`s just a question of if the liquor inside is worth getting again. We would like to devote our passion on the Liquor`s dressing up.
Description

Usage

Liquor/Wine/Beverage

Material

Extra-flint, high-flint and flint glass

Technology

Machine made

Volume

50 to 3000ml or as your requirements

Weight

150 to 2000g and so on

Sealing type

Screw cap or cork

Painting

Any color as you requirement

Quality control

SGS, FDA, ISO9001, ISO14001

Deep processing

Silk screen, decal, spray painting, electroplating, frosting, sand blasting.

Delivery term

EXW, FOB, CIF

Payment terms

T/T

Lead time

New design drawing confirm within 3days, Sample mold within 20 days, bulk molds within 30 days, produce in bulk within 30 days
FAQ:
Q: Are you a manufacture or a trading company?
A: We are a manufacture which located in Chengdu city and Yibin city, Sichuan, China.
Q: Can you customize the products?
A: Yes, we are professional to customize glass bottle, we can design the new drawings and open the new molds according to your requirement.
Q: Do you provide free sample?
A: Yes, for cooperation sincerity, we are glad to provide you samples for free, but for new customer, the express cost need to be paid.
Q: What is your MOQ?
A: Our only standard for MOQ is a 40 feet container.
Q: How long is your sample lead time, mold need time and production lead time?
A: New design drawing confirm within 3 days, sample mold within 20 days, bulk molds within 30 days, produce in bulk within 30 days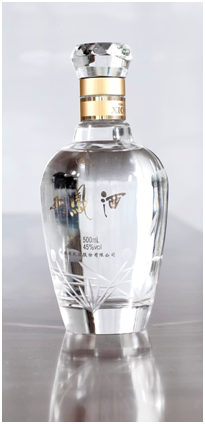 Wine Bottle
Wine Bottle,Round Wine Bottle,Decal Vodka Bottle,Red Character Wine Bottle
SICHUAN YIBIN GLOBAL GROUP CO.,LTD. , http://www.globalglassbottle.com