Since the implementation of the old-for-new furniture policy in Beijing on July 1 this year, statistics have reached 123,768 pieces of four types of furniture products sold by 11 furniture sales enterprises in the city as of the end of October. The sales amount has reached 790 million yuan. In October, the sales of old-for-new furniture increased by 70% from the previous month, and the situation was gratifying.

In fact, in the context of overcapacity and backwardness, the development of the traditional furniture industry faces many unfavorable factors: the domestic market is under the pressure of rapid increase in fuel costs and labor costs; the export market is facing the pressure of shrinking exports and appreciation of the renminbi; The upstream is facing increasingly scarce, rising prices of raw materials; the downstream sales market, facing the industry's own marketing methods are not enough to fight the price war. At the same time, real estate was affected by macro-control policies, and the sales turnover rate declined, which also affected the sales of furniture.

Furniture companies face severe forms or implement mergers and acquisitions to increase market weight, or borrow policies to increase sales of furniture trade-in policies, or to nurture the high-end market. According to the "2013-2017 China Furniture Industry Production and Sales Demand and Investment Strategic Planning Analysis Report" released by Prospective Industry Research Institute, in 2012, China's furniture manufacturing industry achieved sales of 543.89 billion yuan, total profit of 34.466 billion yuan, up 8.95% and 19.09 respectively. %, the number of enterprises above designated size is 4412.

Looking ahead, from the last 10 years, China's furniture industry has experienced tremendous changes in industry and market competition, showing the following characteristics:

Great changes in the industrial structure

The rise of Sichuan furniture industry relies on its deep exploration in the second and third-tier domestic demand market, combining the scale and industrialization energy of panel furniture with the energy of expanding the weaving net of independent store channels to form a system competitiveness. Beijing Furniture relies on brand replacement capabilities in the Beijing market. In the end, Yuepai, Jiangsu, Zhejiang, Sichuan, and Beijing sent four cents.

Three forces confluence

The three forces confluence (furniture industry, real estate, government), the strategic layout of the industry is still in major restructuring: the western industrial base (Chongzhou, 8 square kilometers), the northern industrial base (Xianghe), the eastern industrial base (Haian, 13 square kilometers) Central industrial base (Wuhan, Jingucheng, Qianjiang) and so on.

Industry restructuring

Industrial restructuring is being led by the new wave. Leading furniture manufacturers are deep integration of manufacturing and channel services through information technology and high technology. They are realizing organizational and management changes and laying the initial foundation for manufacturing to service transformation. This wave will further advance and spread in the next five years, and profoundly change the capabilities and appearance of Chinese furniture brand manufacturers.

The birth of representative companies

After a period of 20 years of precipitation, a group of companies that have been born into production have become representative forces of models and brands, and have become the backbone of the future restructuring of the Chinese furniture industry.

Against the background of the accelerating urbanization process, it is forwarded that the market size of China's furniture industry will reach 1,455.1 billion yuan by 2016.

We focus on doing Custom Drawstring Bags service. Our drawstring backpack already export to many countries. We have a team of senior engineers and skilled craftsmen, who can comply with customer's design and specification to produce, also can design and produce for our customers. Whether Cinch Bags for a long trip or gathering your equipment for the gym, drawstring bags may be all you need to get your belongings from point A to point B. They come in all sizes from tiny to over 75 cm tall.Choose from a plain cotton drawstring bag or look for name brand products. Some even have the option of personification. Store your stuff in this easy compact manner.




Drawstring Bags General Order Information

We take great pride in our work and in the wide variety of Drawstring Bags that we offer. We are experienced in servicing the US market, European market and Africa market .Please be aware that our production lead times depend on specific drawstring backpack and drawstring backpack quantities. Our success has been based on our understanding of the demands and nature of promotional and marketing deadlines. That's why we always ensure that every order is delivered on time.




As a result of our high quality products and outstanding customer service, we have gained a global sales network reaching. The main exporting products are promotional bag, jewelry bag, shoe bag, travel bag, school bag, Shopping Bag, drawstring bag, cooler bag, backpacks, cosmetic bag, wallet and so on.

If you are interested in any of our Drawstring Bags or would like to discuss a custom order, please feel free to contact us. We are looking forward to forming successful business relationships with new clients around the world in the near future.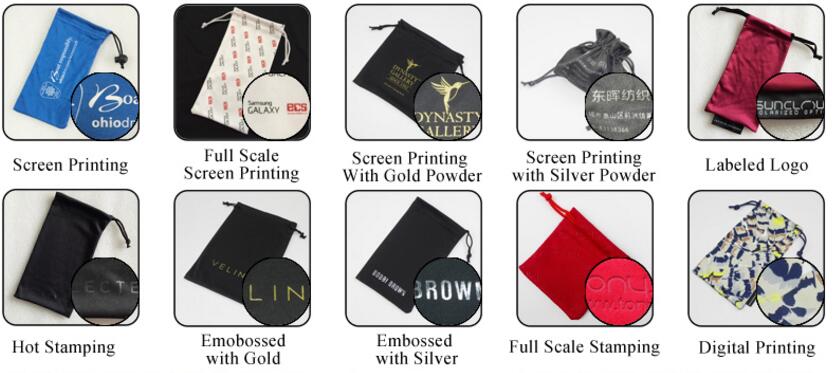 Drawstring Bags

Sports Drawstring Bags,Drawstring Handbags,Custom Drawstring Backpack,Printed Drawstring Bags

WenZhou JinYuan Packing Manufacture Co.,Ltd , https://www.tote-shoppingbag.com