Shanghai Xinzhuang Instrument Co., Ltd. has first-class technicians and a good team of technicians. It has advanced technology and strong development strength. Since its establishment, the products and services have been recognized by customers and have a good reputation. The company adheres to "integrity. Professional "Innovation. Growth" business philosophy to provide customers with meticulous service.

Steps

Vacuum

After opening the vacuum pump, it is found that the vacuum can not be checked. It should be checked whether the bottle mouth is well sealed, whether the vacuum pump itself leaks, whether the sealing ring at the shaft is placed intact, and a vacuum switch connected in the external vacuum tube can improve the recovery rate and evaporation speed.

Feeding

Using the system vacuum negative pressure, the liquid material can be sucked into the rotating bottle at the feeding port by a hose, and the liquid material should not exceed half of the rotating bottle. The instrument can be continuously fed, and attention should be paid when feeding. 1. Turn off the vacuum pump 2/stop heating 3. After the evaporation stops, slowly open the tube cock to prevent backflow.

heating

The instrument is equipped with a specially designed water bath, which must be energized after adding water. The temperature control scale is 0-99 °C for reference. Due to the existence of thermal inertia, the actual water temperature is about 2 degrees higher than the set temperature. The set value can be corrected when used. For example, you need water temperature 1/3-1/2. Use the connector to remove the power plug.

Rotate

Turn on the electrical box switch and adjust the knob to the optimum evaporation speed. Take care to avoid fluctuations in the water bath and turn on the cooling water.

Recycling solvent

First open the feed switch to deflate, then turn off the vacuum pump and take out the solvent in the collection bottle.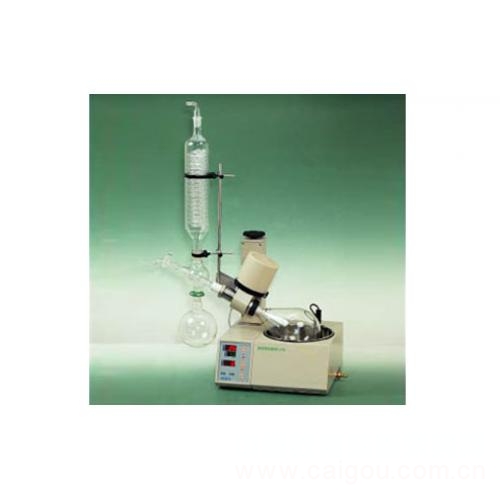 Precautions

â—†The equipment needs to be coated with a layer of vacuum grease before installation, seal sealing ring and joint before installation.

â—†The heating tank must be filled with water before it is energized. It is not allowed to dry without water.

â—†RE-201D must be screwed into the fuse hole (19) to avoid damage to the flask.

â—† If the vacuum cannot be pumped up, check it:

1 joints, whether the interface is sealed 2 seals, whether the sealing surface is effective

Shanghai Xinzhuang Instrument Co., Ltd. develops the small spray dryer of Xinzhuang (LNB) brand, which is energy-saving and environmentally friendly and domestically leading. Professional manufacturing is more secure and affordable. Shanghai Xinzhuang Instrument Co., Ltd. is a company specializing in R&D, production and sales of low temperature experimental equipment and ultrasonic equipment. The company has professional temperature control technicians and advanced production equipment; perfect production process; to ensure product quality; to achieve safe production.

Http://

Flat Sealing Film Ice Cream Containers

Ice Cream Plastic Containers,Plastic Containers With Cover,Plastic Ice Cream Bucket,Cream Cup Ice

Shantou Oudaya Packaging Co. Ltd. , https://www.imloudaya.com